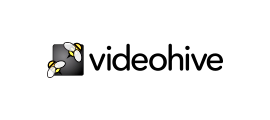 Envato Market is home to thousands of talented designers, developers and creators of all kinds, who sell a huge range of digital goods and assets. There's everything from photographs to project files, sound effects to video templates. The largest of the Envato Market sites is ThemeForest, home to blog themes, website, email and eCommerce templates.
Envato is founded on the idea of community. Whether it's the users on our forums, the readers of our tutorials, the friends we see at meetups or our fun, quirky team themselves, we're passionate about putting the community first and building a success story around them. Our very first company value is "When the Community Succeeds, We Succeed." They are the heart of everything we do.
Envato is a bootstrapped Australian company that operates an ecosystem of sites with a global community. We're passionate about the web, and about enabling creators to make a living doing what they love. At Envato, we make websites that help people from all over the world change the way they earn and learn online.
Collis Ta'eed found work as a web designer, and it was during this time that he met Cyan Ta'eed, a fellow graphic designer and eventual co-founder of Envato. The pair married. Soon after, Collis Ta'eed began selling Flash files on iStockPhoto, making around $400 a month. It was from this experience that he developed the idea for FlashDen, a dedicated marketplace for Flash files. FlashDen became the first of what would eventually become eight marketplaces. Its name was changed to ActiveDen in 2009 after a trademark claim from Adobe.
With no technical co-founder, the team hired a developer to build the initial version of FlashDen. Launching the business cost $90,000 in total, financed by credit card debt, borrowing from family, and freelancing on evenings and weekends. The company's first office was Cyan Ta'eed's parents' basement garage. Envato has remained bootstrapped since its founding, despite repeated interested from VC firms.
Envato launched Microlancer in 2013, a freelance services marketplace where buyers can purchase fixed-price services like logo design, illustration and Market customization. The product rebranded to Envato Studio in 2014.